/* * -- * The page title * -- */ ?>
Fete du Golf Competition
/* * -- * The page thumbnail * -- * */ ?>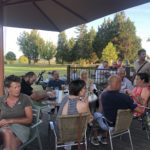 Saturday 18 September 2021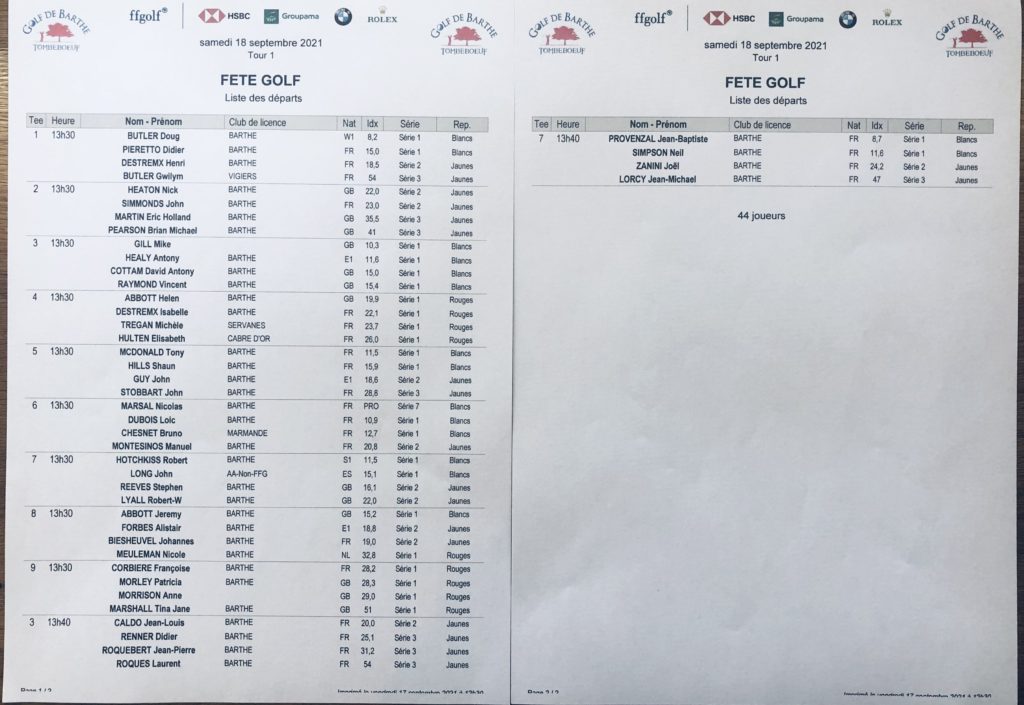 PASS SANITAIRE or a TEST PCR within 48 heures. COVID CONDITIONS TO BE RESPECTED AT ALL TIMES.
50 Players maximum so 12 teams of 4 quick reminder : you need to have an FFG licence and up to date medical certificate to enter. Cost 15 € for members and 40 € for non members, meal included.
Format : 4 BALL TEXAS SCRAMBLE.
The four-man scramble features teams of four players competing against one another. In this format, each team's players hit from the teebox, then the team members choose the best of the four shots for the next shot. All team members then play the second shot from that location, and again choose the best shot. Maximum handicaps will be set at 30 for ladies and 28 for the men. Please do remember to avoid slow play especially given the number of teams playing.
Signs ups at the club-house before wednesday the 15th September 8pm. Ideally sign up in teams but for those needing to find partners we will happily organise for you. Tee offs will be organised the friday morning beforehand. We are counting on you all to avoid any last minute cancellations where possible.
Shotgun start 1330pm, 13pm – 1315pm there will be a briefing, prize giving will be held around 1830pm followed by the meal from 7pm.
Longest drive : MEN and LADIES all handicaps from hole N° 1 et 10 and Closest to the pin all players from N° 6 and 15 (two attempts.)
Prizes : 1 prize per player/raffle, 1 prize for best male and female drives and one prize for the closest to the pin.
Each player to bring a prize to go in the raffle something fun or sought after with a maximum value of 10 euros, wrapped up and left in the clubhouse beforehand.
Local rules :
Placing only permitted on the fairways. On hole 1 if your ball is in front or in-line with the electric fence and your swing is affected by it, you are permitted a free drop to your nearest point of relief, which must not be closer to the hole. If your ball is beyond the fence it is out of bounds (you should consider a provisional ball to avoid an additional penalty.)
Have a great competition all in the spirit of having fun. Henri