/* * -- * The page title * -- */ ?>
Club Association
/* * -- * The page thumbnail * -- * */ ?>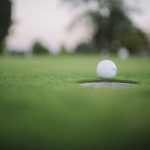 The Club association is responsible for the organisation of competitions and events, manages all the competition results and runs the handicap system of all club members.
Documents for the AGM 14 January 2023
Golf School
Run by Nicolas Marsal, Henri Destremx et Samantha Robinson.
Nicolas Marsal, pro golf player, leads the children's golf school which currently takes place on wednesday afternoons during the school year. Cost per child 180 euros plus FFG licensing.
Image consent
People in disagreement with our copyrights and image rights policy are welcome to download the refusal form (PDF), to be filled and sent to the club. As a reminder, all pictures of club members can sometimes be shared online on our website and social media platforms.