/* * -- * The page title * -- */ ?>
Rates
/* * -- * The page thumbnail * -- * */ ?>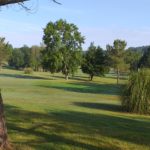 IMPORTANT: Tee times must be reserved in advance. Also meal orders are now required to be made 24 hours in advance. To make a reservation, please call the clubhouse at 05 53 88 83 31 or via Whatsapp at 06 41 20 71 17.

2023 annual membership fee
Green Fee visitors
Vouchers to play valid for 12 months
Equipment Hire
Individual lessons
Resident Pro Nicolas Marsal.
Accompanied golf course
By the pro Nicolas Marsal.
Group lessons
By the pro Nicolas Marsal.
More details about golf lessons? Please contact Nicolas Marsal: