/* * -- * The page title * -- */ ?>
5 Year Anniversary
/* * -- * The page thumbnail * -- * */ ?>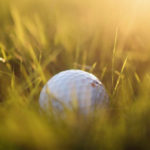 4th September 2023
Today it is 5 years since we left our previous lives behind to pursue our new challenge, Golf de Barthe. Back in 2018 we knew we had a lot to do and a huge amount to learn but no one could have imagined or planned for the exceptional challenges which were thrown at us with the arrival of Covid, its restrictions and lockdowns. A huge impact was felt by all businesses but on a positive we felt it brought local people and businesses closer together, we all really had to work as a community to survive…and that we did!
Following this we experienced extreme weather patterns, heatwaves and flooding. Just to add to these challenges along came the rising prices of energy and other essential supplies due to the impact of the Ukraine war and then the ongoing rising energy and living costs. These pressures were shared by all of us, however despite all of this we remain very positive with our implementation of our vision and investment plan for Golf de Barthe so far.
Firstly thanks to you all as this would simply not have been possible without your support and commitment to Golf de Barthe and for that we sincerely thank you all, our members and visitors. We still have a lot to do… but we have pulled together a short video highlighting the key achievements of the last 5 years which we hope you will enjoy.
We want to take this opportunity to sincerely thank all of our customers for their continued support. We also want to sincerely thank the team and all those who help with the daily running of the club. Nicolas Marsal, Nicolas Grossia, Serge Sauvard and our volunteers Jean Marie Bonventre, Manu Montesino plus Isabelle Lompech our new team member who starts at the club today.
We would also like to thank the Association Sportive président Henri Destremx and his team, also volunteers, for all their efforts managing the competitions, classements, handicaps and the sporting side of the club. A final thank you also to Claude Moinet the mayor and his team for all their help and support and the local community and sports clubs who have helped further integrate Golf de Barthe into the local community.
We have had many fabulous events over the last 5 years all ensuring thanks to you all that Golf de Barthe is a charming course with a great atmosphere.
As we prepare our plans for the next 5 years please do not hesitate to give us your thoughts ideas etc. on where we can improve.

To see the short video please click here.

À très vite…

Michael and Samantha
Golf de Barthe ⛳️