/* * -- * The page title * -- */ ?>
COVID October 2020
/* * -- * The page thumbnail * -- * */ ?>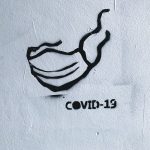 27th October 2020

Following the recent government announcement that the Lot et Garonne is now in the red zone and following a discussion with the local mayor please note below's update on the COVID conditions in place at Golf de Barthe:

6 people maximum at a table outside, please do not join the tables together or sit in groups larger than 6. Inside the clubhouse we have three seating areas 2 x 4 people and 1 x 6 people.

All drinks and snacks must be consumed at a table inside the clubhouse or taken outside. 

Tee Times for the golf as well as lunches need to be reserved in advance through the WhatsApp messenger  – 0641207117 or by calling the club – 0553888331.

A quick reminder of the general COVID conditions while at Golf de Barthe – masks are obligatory inside the clubhouse, sanitise your hands on arrival, reserve your golf in advance using the WhatsApp booking messaging service or by calling the club, maintain social distancing at all times and please continue not to touch the flags on the course. 

If you have any COVID symptoms please do not visit the club.

For everyone's wellbeing we ask you to adhere to these requirements at all times while at the club and we thank you for your support and understanding.
Golf de Barthe.