/* * -- * The page title * -- */ ?>
The FFG and the new world handicap system (WHS)
/* * -- * The page thumbnail * -- * */ ?>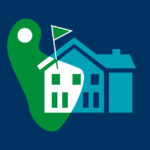 23rd November 2020
As you are all aware the FFG has adopted the new world handicap system (WHS) which we believe is a huge positive step for increasing the fairness of golf across the world.
You may now be asking what does this mean at Golf de Barthe.
Starting from January 2021 Golf de Barthe's handicapping system will run entirely through the FFG's new WHS system.
We believe that this new strategy will be hugely beneficial to Golf de Barthe and its members.
Following significant feedback from members and our continued efforts to create fair competitions at the club the following will be implemented from January 2021.
In order to play in a competition members and visitors will need an FFG license and therefore a current FFG handicap.
As of 1 Jan 2021 we will move over to FFG handicaps only. The Club will no longer manage handicaps of non-FFG members.
The Final list of handicaps for non-FFG members, re-calculated under the new WHS handicap system, is posted on the notice board.
Entrance to all competitions run by Golf de Barthe or the AS will be open to FFG members only. This includes Classements, Club Championship and Ryder Cup as well as others.
Social playing groups (e.g. the Sun Risers and Roll-ups) may choose to continue to operate their own handicap system which is relevant only for playing in that group.
The club will continue to offer initial handicap assessments, handicap reviews and handicap appeals for FFG-License holders only.
Finally from an insurance perspective and to align ourselves with other golf courses and sporting venues in France, members of Golf De Barthe will need to have a current FFG license. Members who have alternative insurance policies or choose not to take an FFG license will need to sign a disclaimer or provide proof of alternative insurance cover.